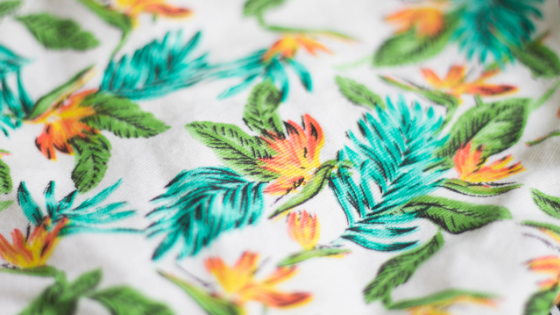 Many trends come and go over time. However, chintz and floral designs can always be found to some degree at high-end hotels and shops. That's because the small, pretty prints of flowers and natural scenes on striking background colors are lovely in any decade. It may be a bit much to incorporate large-scale chintz wallpaper in Chicago apartments, but you can hang artwork and decorative banners and change up accessories and decor to exploit this returning trend.
Floral Patterns in 2019
If you want to see what's likely to be hot in interior design, pay attention to the fashion runways each spring and fall. Paris and New York dusted off your grandma's florals and added new twists, which are now filtering through in new decor looks. Watch for floral patterns as they take root on chic pillows, bedding, chairs, and wallpaper.
We aren't talking about the oversized floral prints of the past. Today, the blooms are still growing big and bold, but there's an abstract element that makes them more vibrant and as fresh as spring. Choose from enlarged paintings and photos of flowers with painted highlights or banners of Asian-influenced cherry blossom and other pretty vignettes on small or large wall banners. These new patterns are a refreshing break from the trellis, chevron and geometric shapes that have made the rounds the last few years.
Get Chintzy
Chintz first appeared in glazed calico textiles imported from India, and the printed motifs included floral, animal and other motifs in bright or muted colors against a lighter background. Starting in the 19th century, the term stood for a particular style of floral decoration deriving from the calico textiles. It now notes the use of that style or similar patterns in pottery, wallpaper and home accents.
Chintz was big in the '80s and is experiencing a resurgence. The feminine floral patterns of 2019 give a nod to Colonial fabrics. If you fall in love with the style and have a little spare cash, de Gournay wallpaper exudes chintz style in a very big way. You can also make or buy slipcovers for your throw pillows to add a touch of elegance to your living area.
Use orate chintz patterns to renew apartments in Chicago and lend your living space the newness of the season — and feel free to ask us about our available floor plans if you need more room to grow your passion for floral patterns.