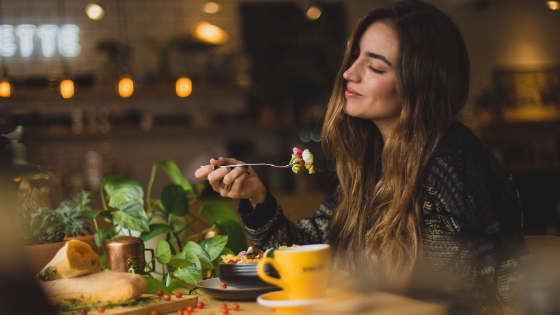 Whether you love to cook or your relationship with cooking is of the love-hate variety, we can all use more easy, no-fuss dinner ideas. Some nights there's just not time to clean up after a labor-intensive cooking session. Check out our top ideas for this month below.
Option 1: No Cooking
The lowest fuss option is to not cook at all. Here are a couple of ideas for eating in without cooking.
Rotisserie and More
The supermarket rotisserie chicken is a tried-and-true favorite. You can usually find an entire roasted chicken for $6-10. It's flavorful and moist, and it's more meat than two people would generally eat at dinner. That means leftovers for lunch!
For a complete meal, pair your roast chicken with a couple of sides from the deli counter. This no-fuss dinner option allows you to eat at home, and it's far cheaper than eating out.
Give the Freezer a Second Look
Frozen entrees have come a long way. It's not just TV dinners and chicken nuggets anymore. If you haven't looked in a while, check out today's selection of prepared, frozen foods, especially at higher-end grocers like Whole Foods. You'll be amazed at the quality and the variety.
Option 2: No-Fuss Cooking
It's possible to cook an easy, no-fuss meal at home. Here are a few ideas.
Slow Cooker Meals
The slow cooker is a time-tested way to create no-fuss meals. Cheesy bacon ranch chicken is one tasty slow cooker casserole that's simple to make. With cheese, bacon, and ranch, you can bet kids will love it, too.
Another slow-cooker favorite is slow cooker chicken burrito bowls. This recipe is a homemade take on your favorite fast-casual burrito joint's burrito bowl, and it couldn't be much simpler to make.
One-Pan Meals
One-pan meals like this lemon thyme roasted chicken thighs taste great, but better still, they confine clean-up to just one pan!
Conclusion
These easy, no-fuss dinner ideas will simplify your life, whether you're a newcomer to the Chicago apartments scene or you've lived here a long time. The city is vibrant and varied, and you'll love the modern touches at The Montrose. Contact us today to learn about what sets us apart in Chicago, Illinois.