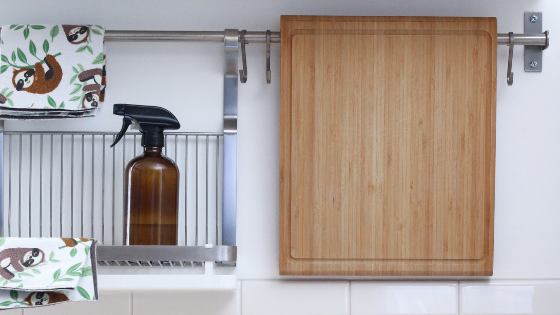 Those looking for safe, effective cleaners for their Chicago apartment will appreciate these supply tips and recipes that will have the home sparkling without using potentially toxic chemicals in no time.
Staples and Supplies Needed to Get Started
Before moving onto the green cleaning recipes, here are a few supplies you should have on hand. Most of these are likely already in your pantry.
Baking Soda
Borax
Distilled White Vinegar
Castile Soap
Essential Oils if Desired
Beyond the pantry staples, a few key supplies will also come in handy, including:
Glass Spray Bottles and Jars—Mixing your green cleaners in glass is recommended by the pros, and this is particularly important if you decide to use essential oils in your cleaning solutions.
Scrubbing Tools—Get a few scrub brushes to tackle floors, sinks, showers and one specifically for the toilet. A few old toothbrushes are ideal for handling detail work like grout lines and corner spaces.
Shaker Container—When using the carpet-refreshing recipe below, you will want to have a glass cheese shaker. However, a reused plastic one will suffice if not using essential oils.
Microfiber Cloths—Ditch the paper towels and use these non-abrasive washable cloths that can clean a variety of surfaces effectively.
Quick and Easy Cleaning Solution Recipes
Carpet Refresher Blend: Combine a cup of baking soda and 10‒12 drops of essential oil of your choosing in your cheese shaker bottle. Sprinkle atop soiled or smelly carpet, and let it sit a few hours before vacuuming.
Green Floor Cleaner: Add ½ cup distilled white vinegar to about a gallon of warm or hot water in a bucket. Use an eco-friendly mop, and allow the floor to air dry.
All-Purpose Cleaning Solution: Mix equal parts of water and white vinegar in a glass spray bottle. Add essential oils if you like, such as lemon or lavender.
Bathroom Scrubbing Paste: Mix 1/4 cup baking soda with a tablespoon of liquid Castile soap. Slowly add white vinegar until creamy paste forms.
Green Toilet Bowl Cleaner: Pour about a cup of borax in the toilet before going to bed. Give it a quick scrub in the morning and enjoy a clean toilet without caustic chemicals.
Looking for Chicago Apartments?
If you are looking for upscale apartments in Chicago, contact our team here at The Montrose to learn more about our community and our available floor plans.