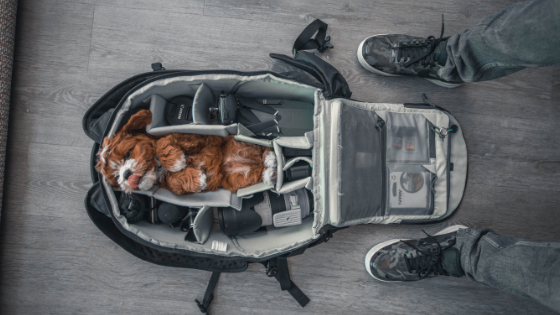 Chicago, Illinois is a great place to live and work: a big city with a friendly, midwestern flair. It can also be a great place to be a dog owner. There are plenty of parks for exploring with your pup, and there's no shortage of walking or jogging routes available. Because pet owners know they can always use more gear, here are our top picks for new dog gear for 2019.
Apartment Gear
Apartment living with pets can be awesome, but it does have its challenges. These two new products can help ease those challenges.
Toppl Treat Puzzle
If you're worried that your pup is bored during those long days while you're away at work or school, check out Toppl. It's a treat puzzle: Place treats (or even just peanut butter) inside and your pup will puzzle for hours working on getting the good stuff out. Sanitation and cleanup are easy, as the Toppl is safe to be placed in the dishwasher.
Enchanted Home Plush Panache Pet Bed
If you live in a sleek apartment, you don't want a ratty pillow as a dog bed. You need something that matches the style of your home, and we think Enchanted Home's panache pet bed will do the trick. This model looks like a tiny sofa, and it's sized for pets up to 60 pounds.
If your pet is smaller, here's a similar but appropriately sized version, called the Snuggle Bed.
Toys
Here are our top two new dog toys for 2019.
Chuckit! Ultra Ball
At first glance the Chuckit! Ultra Ball looks like a tennis ball, but it's far more than that. Designed with dogs in mind, it's a high-bounce, high-buoyancy, high-visibility ball with extreme durability. These balls will last a long time.
Chuckit! Ball Launcher
This launching wand allows you save your arm strength while throwing balls (including Chuckit!) farther and picking them up hands-free.
These new pet gear options for 2019 are sure to please your apartment-dwelling pup (and you!). If you're looking for new options in apartments in Chicago, give us a call today. We have all the amenities you're looking for, and we're located right in Chicago's historic Uptown neighborhood.