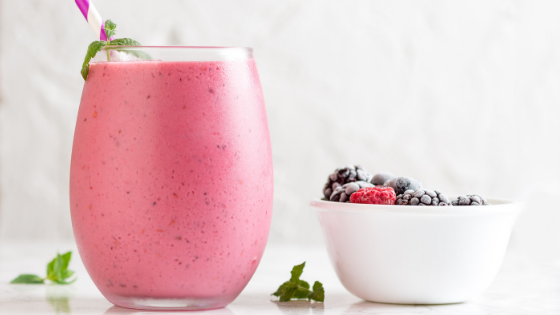 As the summer heats up, you need a frozen treat to ensure you stay cool and refreshed all day long. You can create flavorful treats for yourself by making smoothies with fresh ingredients. By putting out this effort, you can ensure that your taste buds receive all they need and that you'll stay cool in the summer heat. Give these three recipes a try.
Tropical Delight
Bring the tropics to the doorstep of your Chicago apartments with the Tropical Delight smoothie. For this drink, you will need:
1/4 cup frozen pineapple chunks
1/4 cup mango slices
1 banana
1/2 cup strawberries
1/2 cup honey-flavored Greek yogurt
1 cup of orange juice
You can adjust the ratios of ingredients to make just one smoothie for yourself or many for all your guests. Pulse the ingredients in a blender, and then serve the mixture in chilled glasses.
Super Green
You can get in all your vegetables while staying refreshed throughout the day by making yourself a Super Green smoothie.
You will need these ingredients:
1/2 cup chopped kale
1/2 cup spinach
1/4 cup pineapple
1/4 cup grapes
1 kiwi
1 banana
1/2 cup milk
1/2 cup orange juice
Using your desired ratios, place these ingredients in a blender and pulse until the mixture reaches a smoothie consistency. If you do not use this smoothie right away, it refrigerates well to be enjoyed later.
Mystical Galaxy
If you want to delight all your senses, whip yourself up a Mystical Galaxy smoothie using the following ingredients:
1 1/2 cups fat-free milk
1/2 cup vanilla yogurt
2 cups frozen mixed berries
1 cup mango
Whipped cream
Sprinkles
Determine whether you are mixing up drinks for a group or just yourself, and then place the ingredients in the blender. Blend on low until all the ingredients are incorporated. If you want to thin the drink a bit, add more milk. Once the mixture has the right consistency, pour it into your favorite chilled glass and top with whipped cream and sprinkles galore.
With your smoothie in hand, give yourself an opportunity to call our team at 866-659-3593 to hear about our available apartments in Chicago at The Montrose.