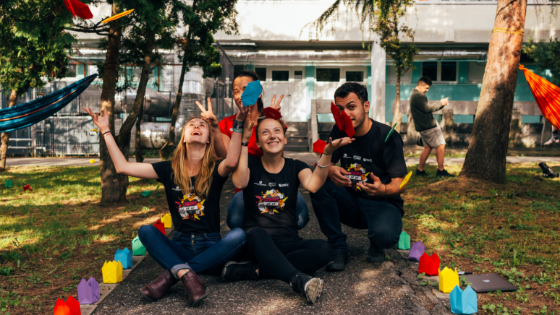 We know the residents of our Chicago, IL apartments are busy people, but many of them still find time to volunteer with their favorite nonprofit organizations. Why? There are plenty of benefits that come from giving back to the community. Let's take a look!
1. It Feels Good to Give Back
Whether you choose to work with people or animals, the young or the old, the feeling you get from giving back is unlike anything else. The people or animals you serve will be grateful for your time and energy, which, in itself, can put a smile on anyone's face.
2. You'll Boost Your Resume
Whether you're just starting out in the working world or you've been a professional for a long time, resume-boosting skills are always helpful. Not only will you gain experience that you can put on your resume, but you'll also gain networking abilities and access to people you might never have met if you didn't put yourself out there. You never know when you'll be serving food in a soup kitchen next to a powerful CEO or walking shelter pups next to an HR professional who's got positions to fill.
3. You'll Be Connected With Others
It's so easy to want to go home and hide in your own space after a long day of work, but being disconnected from people can actually cause loneliness. This, in turn, can have serious negative effects on a person's health, including depression. By being around other people, you'll enhance your circle of connectivity and make friends with like-minded people. Conversations are so much easier to start when you already share a common interest. It's no secret that it's hard to make friends as an adult, but volunteering can introduce you to tons of people you might want to hang out with outside of your chosen organization.
4. You'll Get Away from the Day-to-Day Humdrum
If you feel like all you do is wake up, go to work, go to sleep, rinse and repeat, volunteering is a great way to break the cycle and experience new things.
Are you looking for a Chicago apartment community that's close to all the action? You've found your new home! Stop by The Montrose so we can give you a personalized tour today!