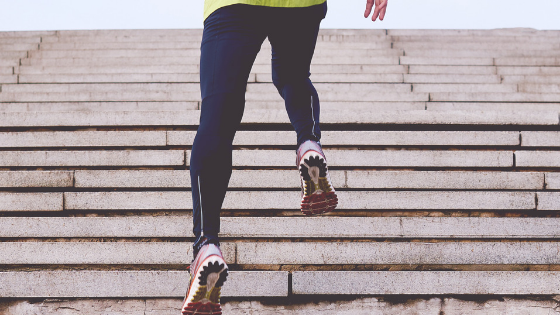 As the weather cools off and the leaves change color, this is a great time to head outdoors for your daily workout. While you're less likely to be dealing with heat and humidity during fall workouts, there are still a few things to keep in mind. Use the following fall fitness tips to make your workouts a success.
Watch the Weather
Temperatures in fall can fluctuate significantly, so it's important to keep an eye on daily forecasts. You might need to dress in layers if temperatures get cold enough, but you could also find yourself having to wear short sleeves outside again on unseasonably warm days. The weather can also turn stormy during fall, which could cause you to make changes to what time you head out or decide whether to stay in or not.
Do Seasonal Activities
Your fitness routine doesn't have to be the same day after day. During the fall, take advantage of seasonal activities for your daily dose of physical activity. Go running or jogging through local parks to admire the changing leaves. You can also head to local beaches to go for a brisk walk without having to deal with crowds this time of year. Keep in mind that any fall activities that increase your heart rate are giving your body a good workout.
Adjust Your Workout Time
Evenings get darker earlier, especially once the clocks are set back one hour in early November. Take this into account when planning your daily outdoor workout this fall. You might want to start exercising outside earlier while it's light out. If you do go biking, running or doing other outdoor activities after dark, make sure you're wearing reflective clothing so cars can see you.
Don't Forget the Sunscreen
Sunscreen isn't just for summer. The sun's rays can damage your skin and eyes in fall. Before heading out for exercise, make sure you apply sunscreen on exposed skin to protect it from UV rays. You should also wear sunglasses to keep your eyes safe from these rays.
If you're looking for a place to work out this fall, our community features a brand new fitness center. Contact us to learn more about our available amenities and apartments in Chicago, IL.