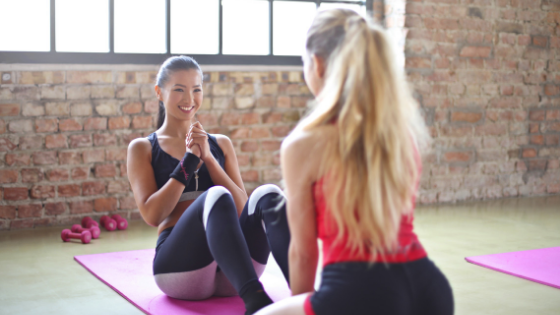 If you plan on having that "summer bod," now's the time to start! With spring and warmer weather just around the corner, it's as good a time as any to start getting physical!
Of course, one of the most common trouble areas for many people is the abs. If you've been feeling a little soft around the middle, here are some great flat abs tips for you this spring.
Focus on plank moves
The plank position is excellent for the core, and the core is what refining the abs is all about. If you're not used to doing plank moves or getting into this position at all, start slow. Just do the plank (and keep that back straight) for as long as you can — 20 to 30 seconds is a great start if you can. Then, work your way up every day.
Once you get up to one or more minutes, you can start lifting one arm or leg (or an opposite arm and leg) for a few seconds, or you can even move into the side plank.
Don't forget cardio!
Having flat abs isn't just about working that core. It's also important to get a good whole body workout. Most importantly, make sure you're breaking a sweat at least 20 minutes a day, at least three times a week (although, longer is always better). Do this by running/jogging, swimming, biking, or playing a sport.
Take a look at your diet
Lastly, look at what you're eating. Belly fat will cover any abs you cultivate, so try to reexamine your diet. Eat more fruits and vegetables, lean meats, whole grains, and healthy fats. You should be consuming around half your weight in ounces of water every day too (this helps with digestion). Stay away from processed, packaged, and fried foods, and limit sugar as much as possible.
Whittling down those abs doesn't mean you have to forego your favorite foods, but do aim to keep a balanced, nutritional diet!
Many Chicago, IL apartments like ours have fitness centers on-site where getting flat abs is easy! Looking for a new apartment in the Chicago area? Simply get in touch with our office to see which floor plans we still have available.